California's Tri-Valley has an impressive history of appealing to discerning residents. The area, which comprises Livermore Valley, San Ramon Valley, and Amador Valley, is called the "sunshine" of the San Francisco Bay Area. Located southeast of the Caldecott Tunnel, the region attracts many people to its parks, plazas, wineries, malls, and superb, award-winning restaurants.
The cities within the Tri-Valley, including
San Ramon
,
Pleasanton
,
Dublin
, Blackhawk, Alamo, Diablo, and
Danville
, offer splendor for their inhabitants in the form of upscale shopping, golfing, an excellent climate, and several of the best schools in California. Tri-Valley's proximity to San Francisco is the icing on the cake, allowing residents in these verdant and affluent suburban communities to participate in "The City's" outstanding array of arts, culture, and entertainment.
Whether you are listing your home in this beautiful region or are on the hunt to find your perfect
Tri Valley home for sale
, understanding where the Tri-Valley real estate market is headed will dictate your decision. Read on for
Lori Olson's
guide on what is expected in 2023.
Home Prices Will Remain High Before Shifting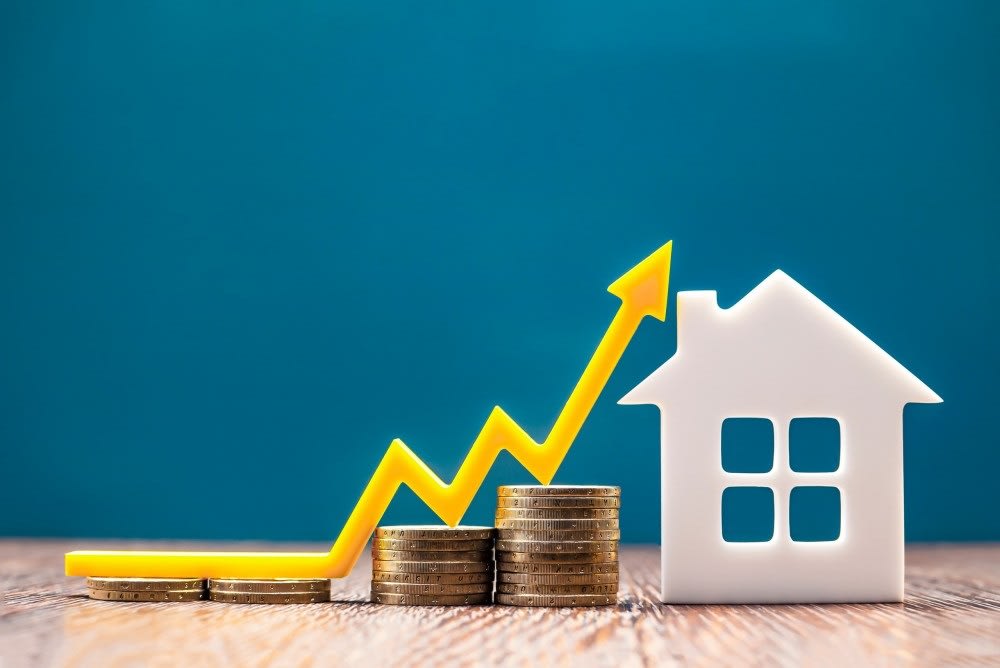 Photo courtesy of Shutterstock
The Tri-Valley was once considered — at least by some — a bedroom community, with a significant portion of its population commuting to San Francisco, Oakland, and Berkeley. The region's industry has only continued to grow, however. In addition to its mainstay, Lawrence Livermore National Labs, which first opened its doors in 1952, the area has drawn VC and biotechnology companies to its corridors, igniting what some now call the reverse commute. To this end, home prices in the Tri-Valley have soared yearly.
In August of 2022, the median home price in San Ramon was higher than in San Francisco; homes in this sunny, pleasant community averaged less than a month on the market. During the same month, homes in Livermore typically spent three weeks on the market, with an average price tag exceeding $1 million. In Danville, homes averaged just over $1 million and spent a median of two weeks on the market in August 2022. Meanwhile, in Blackhawk, an enclave famed for its extravagant luxury estate, home prices appreciated to a median price tag of over $2 million.
Wherever you stand on the real estate spectrum, buyers and sellers should remember prices are expected to lower as we head into 2023. After two years of mind-blowing growth, the increased rate of home prices is predicted to subside. We already started seeing this dip in the summer of 2022, when home prices declined for the first time in 14 years. The overall cooling off is a function of escalating interest rates and the rising cost of living, propelling prospective buyers to the sidelines and curbing demand.
At the same time, however, California continues to hold its status as the largest economy in the United States. With admirable employment rates, increased incomes, a rise in remote work, and a desire to live in a new, suburban community conveniently located near industry, commerce, and top school districts, homebuyers are likely to explore real estate throughout the Tri-Valley. Indeed, California's largest metropolitan areas — places like San Francisco and San Jose near both beaches and flourishing companies — have been the biggest drivers of the spike in home prices over the last decade and a half.
We Will Move Into A "Slight" Buyer's Market

The housing market in the Tri-Valley has unequivocally been a seller's market in recent years due to heightened demand and a lower supply. It has been an opportune time for home sellers. In Danville alone, more than a quarter of homes sold exceeded their listing price.
As home prices stabilize in the coming year, we will shift into what has been dubbed a slight buyer's market, which will mildly undercut sellers' negotiating powers. For those seeking to purchase a home, this also means that the frenetic bidding wars that defined the past two years — as remote work skyrocketed and San Francisco proper saw a mass exodus of its residents — will ease up.
The Market for Luxury Estates Will Continue to Prosper

Despite the number of sales starting to decline — a prelude to what is anticipated in 2023 until home prices stabilize — sales of luxury estates have continued to rise. This will help upscale communities like Diablo and Blackhawk maintain their status quo.
New Construction Will Increase Inventory in 2023 and 2024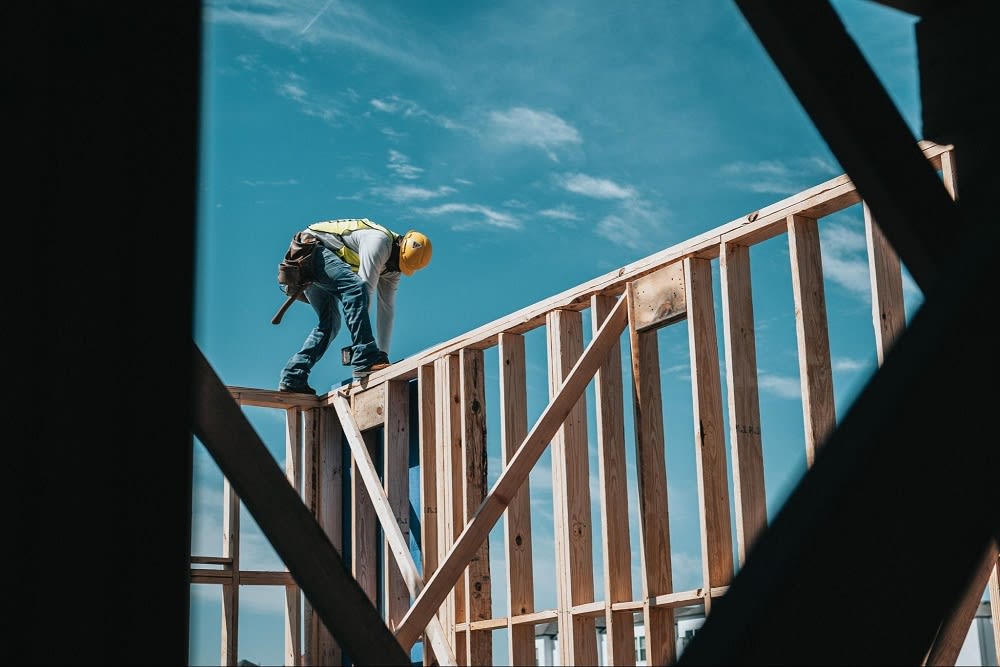 New construction fell dramatically during the pandemic and has continued to encounter hiccups due to complications with the supply chain. However, construction is bouncing back (albeit slowly) and will affect the housing market in the Tri-Valley and beyond. The development of
Dublin's East Ranch Project
, for example, will introduce six neighborhoods to the East Bay city, covering 165.5 acres of land and including 573 homes and two parks. The first homes in East Ranch are expected to hit the market in the fourth quarter of 2024, which could persuade some homebuyers (particularly those who want a home that doesn't need renovations and repairs) to hold off. Of these 573 units, 72 are designated for affordable housing.
Working With an Experienced Tri-Valley Real Estate Agent Will Be More Critical Than Ever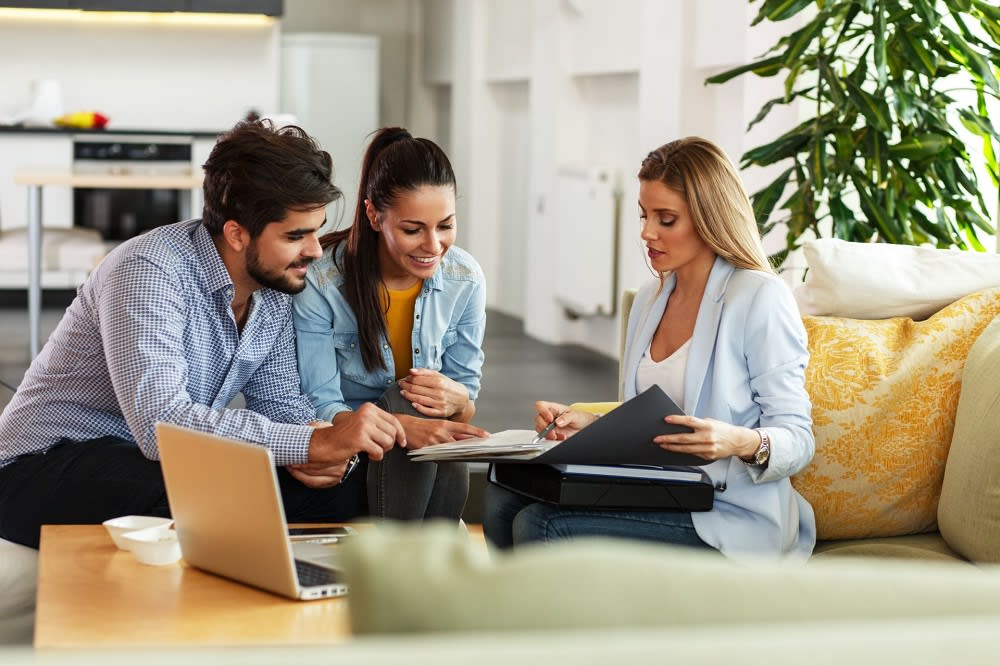 Photo courtesy of Shutterstock
As the Tri-Valley housing market moves into a less frantic but still remarkable era, the need to work with a high-performing, consummate real estate agent will be vital. An excellent real estate agent will stay on top of market trends, analyze critical data, and make sound predictions that will affect their clients' lives and pocketbooks. They will guide you through changes in the housing market, both small and large, so you can stay ahead of the game and sell (or buy) homes at the most optimal time.
Lori Olson
is precisely the sort of realtor to have by your side. The expert in Tri-Valley real estate specializes in Dublin and Pleasanton, CA, with additional experience with other areas throughout the San Francisco East Bay. Consistently praised for her detailed, organized, and determined approach, Lori can help you turn your real estate dream into a beautiful, palpable reality. Contact her
here
.
*Header photo courtesy of Shutterstock