The real estate market has not always been rainbows and butterflies. Like any other system based on supply and demand, the real estate market can fluctuate. Economic factors, such as interest rates, inflation, and unemployment rates, can all impact the housing market. In the last couple of years, we have seen the housing market boom, with more competition and less inventory. It was a seller's market, with many offers going above the asking price and bidding wars breaking out. However, in 2022, we are seeing things shift in a different direction. Rising interest rates will directly affect
homes for sale in Tri Valley
. Keep reading to find out more.
The federal reserve raised rates
In an effort to combat inflation, the federal reserve boosted interest rates in early 2022. They were raised again in June and July, and in September, we saw another three-quarter-point
hike
. The current mortgage rate for a 30-year fixed loan is just above
6.8%
. This is important because higher interest rates mean homeowners will be paying more money on their mortgages for years to come.
This raise could drive many buyers away from looking for a new home at this time. A lot of buyers are sitting on the sidelines seeing how the market will play out. With a stark difference in demand compared to exactly a year ago, everyone may be feeling a bit confused during this time. Attempting to navigate a whole new landscape can be tricky and could stop buyers and sellers from making any major decisions.
How interest rates affect mortgages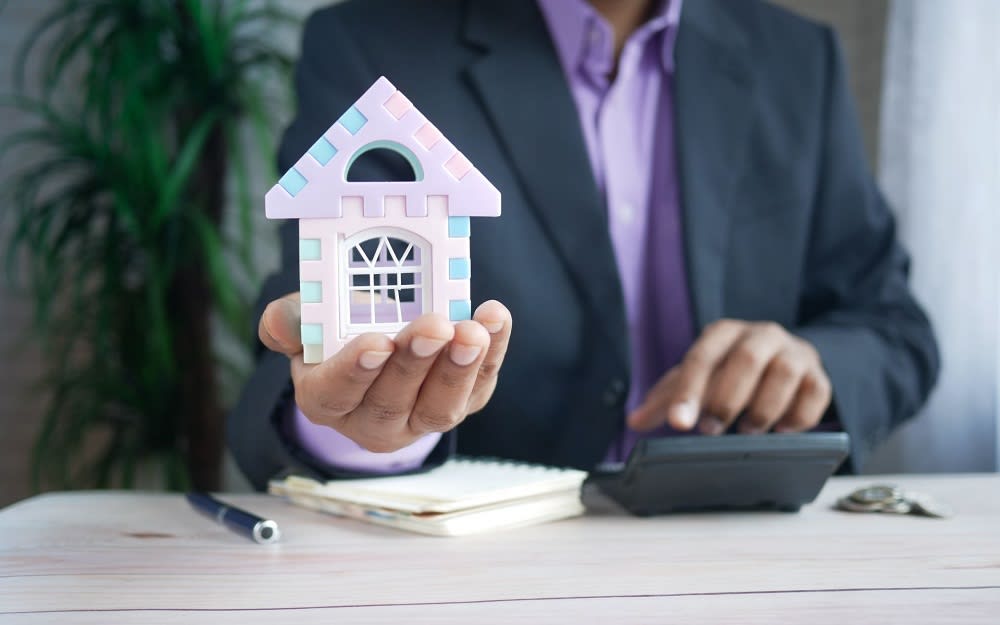 Photo courtesy of Unsplash
If you think about it, a simple 1% rise in interest rates can affect the mortgage of a home. For instance, at a four percent interest rate, a $250,000 mortgage would cost $1,194 per month, while a six percent interest rate would equate to $1,499 per month. Obviously, the effects are multiplied for larger loans. In turn, this would lower the demand for housing as fewer people can afford the costs of a new home.
Serious buyers will come out on top

In the last year, we saw a lot of real estate markets boom. Many could argue that it was due to the availability of remote work and more people who were able to move away from their home base to new destinations and purchase properties. However, now that rates are rising, the new residents who were not as realistic about their transition will consider moving back. Buyers who were reluctant to purchase may be even more hesitant now as they cannot keep up with a more expensive mortgage. The good news is that buyers who are very serious about looking for a new home in Pleasanton, CA, will now have the upper hand, with the market cooling off and swinging back in buyers' favor.
Sales will drop
Home sales in the Bay Area have dropped compared to last year, with the major reason behind it being the increase in rates. For instance, in
Pleasanton
, existing home sales have fallen 43.1% since last year, with the amount of active inventory increasing by 433%. Dublin real estate has seen a similar trend, with a 25% drop in home sales and a rise of 483% in active listings. Likewise, in
Danville
, sales have decreased by 41.9%, while active listings have increased by 181.8%. In
San Ramon
, sales have dropped 38.7%, and active listings have increased by 200%.
As mentioned before, there was high demand for housing in 2020 and 2021 due to record low-interest rates. This fueled a red-hot market where homebuyers were competing for a single property and had to act quickly and compete for the top properties. Now, sales have seen a significant decrease due to buyer hesitancy in the market. Many homebuyers are hesitant to spend more money on a mortgage when they have to factor it into the rest of their expenses. Because the federal reserve changed rates so drastically, we need to give the market time to adjust and re-analyze how Tri-Valley real estate sales will look next year.
The good news for buyers is that, as homes sit longer on the market, sellers are more willing to negotiate or lower the price. In fact, in
Pleasanton
, 35.4% of active listings have experienced reduced prices. This holds true for
Dublin
(45.7%),
Danville
(45.2%), and
San Ramon
(36.7%) as well. Buyers who have been waiting for a drop in prices may find their chance heading into 2023.
Sellers still have good luck
Photo courtesy of Shutterstock
Although the mortgage rates are higher than earlier this year, it does not necessarily mean there are no buyers out there. Yes, the market has cooled, but there are still people who are looking for single-family homes in a pleasant suburban area. San Francisco is one of the most expensive metros in the United States, and that is not going to change anytime soon. East Bay and Marin County are consistently highly sought-after among real estate seekers. People remain willing to pay top dollar to live in the Bay Area and enjoy all that Northern California has to offer despite increasing mortgage rates.
Sellers must navigate carefully

Sellers must be strategic about their selling prices and navigate with caution. Although it may feel disheartening that your neighbor sold their house for way above the asking price last year, you cannot count on the same situation happening again. You will want to price your house accurately the first time around so that it does not sit on the market for too long. Going a little bit lower on the list price could mean you include more interested buyers who are eager to find a home. By pricing too high, you may miss out on a quality buyer who just cannot justify spending more than they had in mind. The good news is that those buyers who are serious about purchasing a new home are not going to disappear, and you could find yourself attracting the perfect one!
Find an experienced agent
Real estate can be tricky especially when it is always changing, whether you're looking into Danville, Dublin, San Ramon, or
Pleasanton real estate
. One of the best solutions to ease your worries is to find an experienced realtor who can help you through the buying or selling process. Working with
Lori Olson
, you will not be disappointed. She offers top-notch customer service with integrity and a passion for what she does! Let her be your guide to your real estate journey.
*Header photo courtesy of Shutterstock