Sitting among the area colloquially known as the Tri-Valley just inland from San Francisco is the town of Dublin, California. Dublin is a small town known for its sunny weather and proximity to various outdoor activities such as hiking and watersports. It's also known for its proximity to Wine Country and Livermore Valley. The city boasts a wealth of family-friendly activities, festivals, and restaurants to sink your teeth into. It likely comes as no surprise that Dublin was voted 2018's Best Place to Live in California by
Money
.
Are you looking for a snack break from the search for Dublin real estate? Perhaps your search for Dublin homes for sale has got you wondering about the local cuisine. Dublin is brimming with restaurants and eateries that are sure to wow any guest or patron. Whether you prefer eating local or dining at one of your tried and true favorites, read on for some of Dublin's best restaurants. Take a break and grab a bite!
Amakara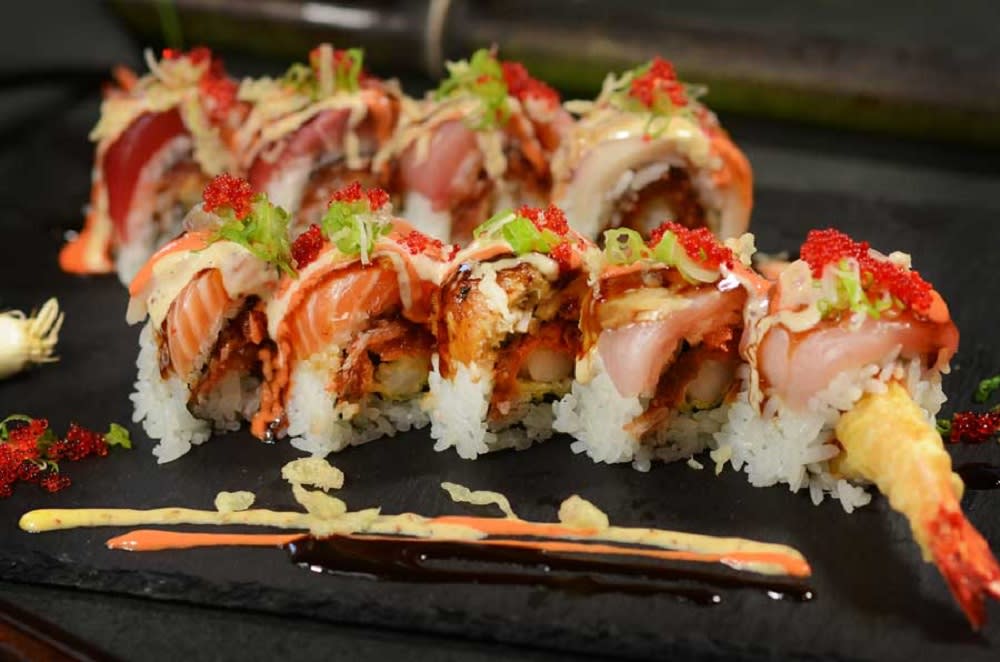 Photo courtesy of Amakara
Amakara
, otherwise known in Japanese as "sweet and spicy," is a restaurant located in Downtown Dublin, California. Stop in for lunch or dinner at the full-service sushi bar or opt for a night of sushi or poke takeout. They also carry a wide range of fish specials that rotate based on demand and availability. Ask the chef about the daily specials for a truly unique and flavorful experience.
Pacific Catch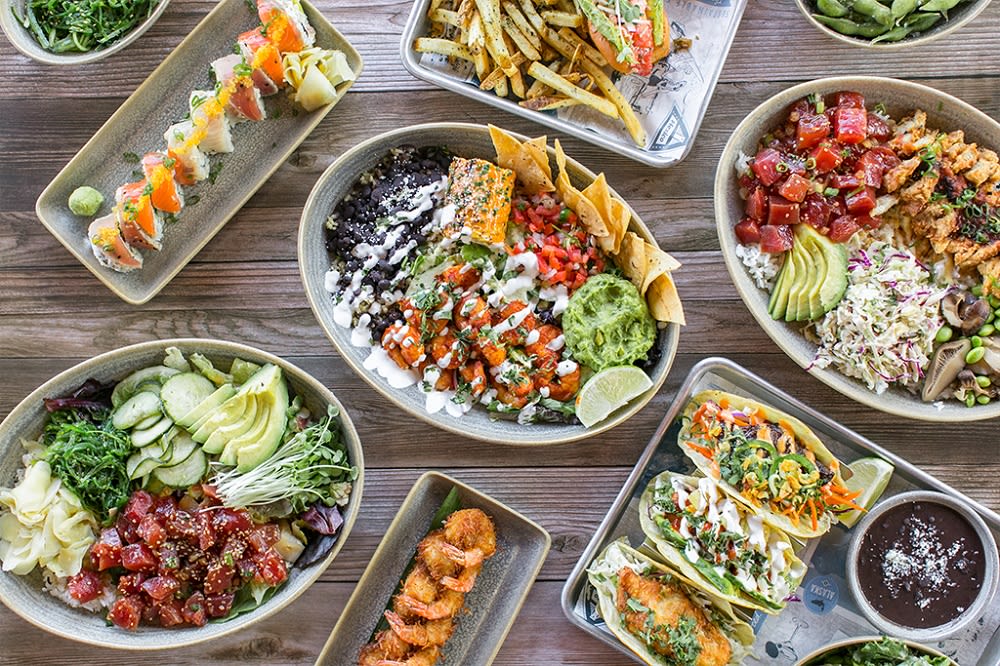 Photo courtesy of Pacific Catch
Are you looking for some of the freshest seafood in the Tri-Valley? If you're in the area to explore Dublin homes for sale, look no further than the mouthwatering dishes at
Pacific Catch
restaurant located in Southeast Dublin. They offer a range of menu items to suit any need. From healthy Hawaiian-inspired fish bowls to fish sandwiches, fish tacos, and fish and chips, you'll be sure to find something you love! Stop by for early afternoon happy hour specials, including $8 sushi rolls, or grab an order to go for the whole family to enjoy at home!
Lazy Dog
Photo courtesy of Lazy Dog
If you're looking for a nearby watering hole with casual eats and classic cocktails, you're going to love
Lazy Dog
in Dublin. Join the beer club and get specialty craft beers delivered to your door quarterly, a monthly beer sampler, draft upgrade, 10% of all takeout orders, priority seating, and exclusive access to events throughout the year. If you'd rather grab a pint and a snack, you can do that, too! This Dublin restaurant and bar is open daily until midnight with happy hour from 3:00 to 6:00 PM Monday to Friday and from 9:00 PM to close Sunday through Thursday. You'll have plenty of options to try a Lazy Dog brew.
Burma! Burma!
If you're looking to try something a little different, check out delectable Burmese food located right in Southwest Dublin at
Burma! Burma!
. Burma! Burma! offers an array of traditional Burmese eats such as garlic noodles, Burmese pad thai, nan gyi dok, and more. They're open daily for lunch and dinner with a mid-afternoon closing in time to prepare for the dinner rush. Don't forget to try the shwe gyi, a traditional Burmese semolina cake served with chocolate, vanilla, or mango ice cream.
Denica's Real Food Kitchen
From humble beginnings as a small 42-seat restaurant,
Denica's Real Food Kitchen
has now grown to three locations throughout the Tri-Valley. The restaurant is a well-loved Dublin staple serving fresh coffee, cinnamon rolls, and experimental pancakes for breakfast. For lunch and dinner, you'll find an array of seasonal specials the entire family can enjoy. Denica's wholly embodies their motto "food is our love language" in every way. If you're looking for a truly local spot you'll be able to enjoy once you invest in Dublin real estate, this is it!
Esin Restaurant & Bar
Photo courtesy of Esin Restaurant & Bar
One of the most upscale, yet unpretentious restaurants to make the list is
Esin Restaurant & Bar
. Located just north of Dublin in Danville. Since 1998, they've been serving fresh farm-to-table eats in a beautiful setting with both indoor and outdoor seating. Dishes come exquisitely plated and prepared fresh. Be prepared for colorful plates filled with fresh fish, vegetables, and unique sauces and toppings.
Star Chaat Cuisine
Whether you're a meat eater or a veggie-loving restaurant goer, you'd be remiss not to try
Star Chaat Cuisine
. With a vast array of vegetarian options, this restaurant is a great spot to take that friend who may be a bit tougher to please at a traditional restaurant. They also have one of the best veggie burgers around. You're sure to find something you love.
The local restaurant scene in Dublin is bustling with activity. If it's American staples you love, you're sure to find plenty among the various micro pubs and breweries. If your palate craves a more unique international flavor, you're also in luck since there's a wide variety of cuisine from all over the world right here in Dublin. You won't have to venture far to try various cuisines, from Japanese sushi and poke to Burmese favorites like nan gyi dok. Don't sleep on these local Dublin favorites!
Are you looking for Dublin homes for sale in hopes of finding a family-friendly community bursting with activities for children and adults alike? Perhaps you're looking to escape the hustle and bustle of San Francisco for something more tranquil and community-focused. Whatever your specific reason for searching for Dublin real estate, we can help!
Lori Olsen
and her team have helped countless families buy and sell their Dublin real estate. Whether you're looking for family-friendly Dublin homes for sale or are hoping to retire into a smaller home in Dublin, she and her team are more than prepared to find you the home of your dreams. Reach out today and you'll be trying out some of these delicious Dublin restaurants in no time!
*Header Photo courtesy of Unsplash