Pleasanton
is centrally located in the East Bay near San Francisco and Silicon Valley. The close-knit community is a hot spot for good food. Pleasanton offers a small-town community feel with tree-lined streets and acres of open space for outdoor activities. With amazing year-round weather, fun community events, and delicious food, Pleasanton is an excellent location for your next getaway or a great place to settle down. If you decide to stay in the area, you will surely want to visit some fine dining restaurants where you can ignite all your senses, especially your taste buds. Keep reading for the top five restaurants in Pleasanton you cannot miss!
1. Sabio on Main

501 Main St, Pleasanton, CA 94566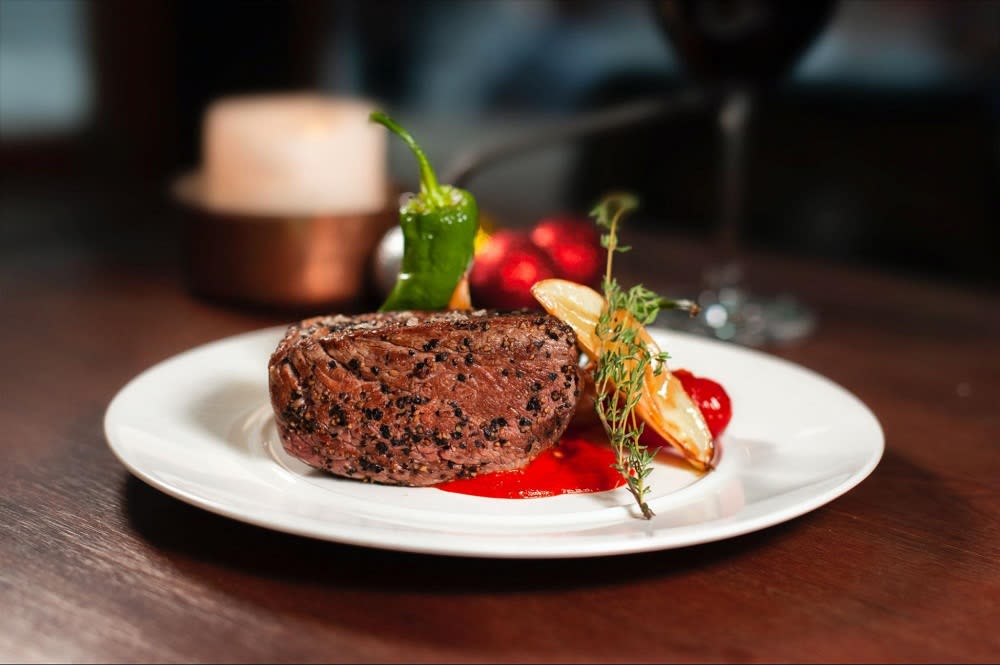 Photo courtesy of Pexels

Serving modern Spanish-Californian cuisine in an upscale fashion, Sabio on Main is one of the best fine dining restaurants in the Pleasanton area. Francis Hogan, the executive chef, has more than 20 years of experience that he brings to the table. He has traveled throughout Europe to perfect his skill and learn under other inspirational chefs. Paired with the eyes of Jim Mcdonnell, who originally opened Sabio on Main, the restaurant has blossomed to become what it is today. Mcdonnell took design elements a step further and recruited famous San Francisco architect Jim Maxwell to design the entire restaurant. The bar, two patios, and private dining room all come together to provide a unique elegance while still maintaining its close-knit neighborhood feeling.

As far as food goes, there is something delicious for everyone. We recommend you indulge in the creamco meats, coulotte steak, or cinnamon girl pumpkin tortelli. Remember that the menu is always rotating, so you can experience a new dish each season!
2. Baci Bistro and Bar

500 Main St, Pleasanton, CA 94566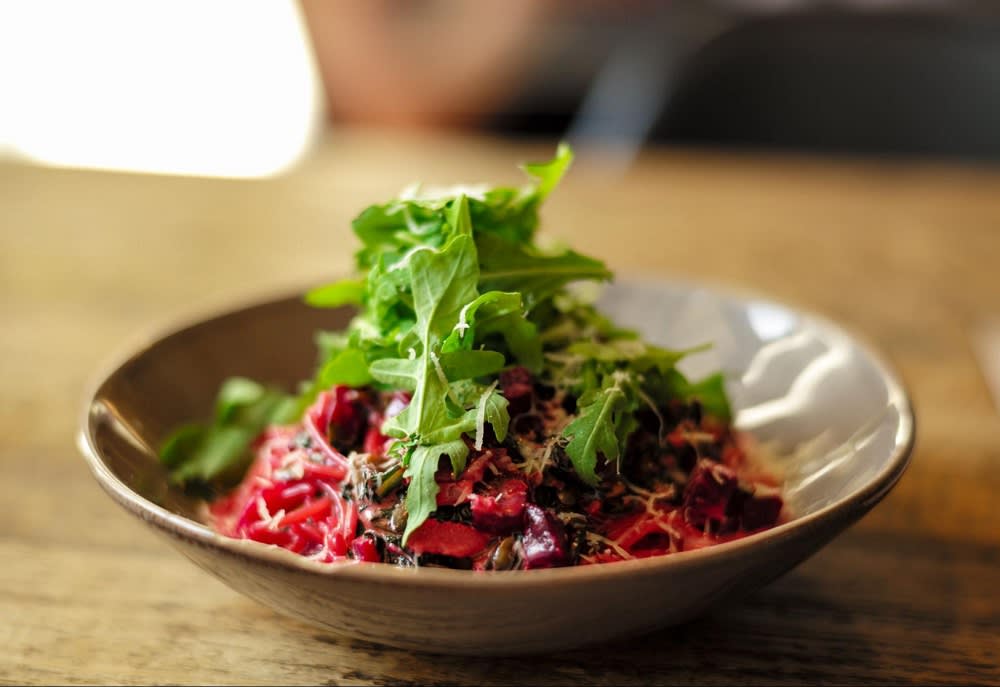 Photo courtesy of Unsplash

If you are looking for things to do in Pleasington, head to this gem located on Main Street. Baci Bistro and Bar boasts modern-day Italian cuisine with an extensive selection of wines and cocktails. Their classy yet casual setting makes it a great place to enjoy good company paired with amazing food. Open for brunch, lunch, and dinner seven days a week, Baci is happy to serve you any time of the day. Their menu features some delicious salads like the slow-roasted beet salad or a unique take on classic Italian dishes like chicken piccata. From pasta to seafood, Baci Bistro has it all. You must add this high-end Pleasanton restaurant to your rotation for romantic date nights!
3. Hap's Original Steaks and Seafood

122 Neal St, Pleasanton, CA 94566
Photo courtesy of Unsplash

Located in the heart of downtown Pleasanton, Hap's Original will instantly spike your curiosity with its vintage-styled LED light sign. Embark on one of the best dining experiences where you will be treated exceptionally and fed well. Offering both steak and seafood dishes, Hap's caters to every type of taste palate. Their beef is aged 21-28 days in order to bring out all the mouthwatering flavors. Fresh is the name of the game, as they only work with one supplier to ensure superior quality control and locally sourced ingredients. But wait, it gets better! Their sauces and dressings are made in-house daily, and they showcase award-winning wines from Napa Valley and beyond. Sounds like a luxury dining experience to me! Choose from various Midwestern Angus prime beef dishes like the famous bone-in ribeye. If you are more of a seafood lover, you can order the sesame-crusted ahi tuna with ginger aioli.
4. Tri-Valley Bistro

519 Main St, Pleasanton, CA 94566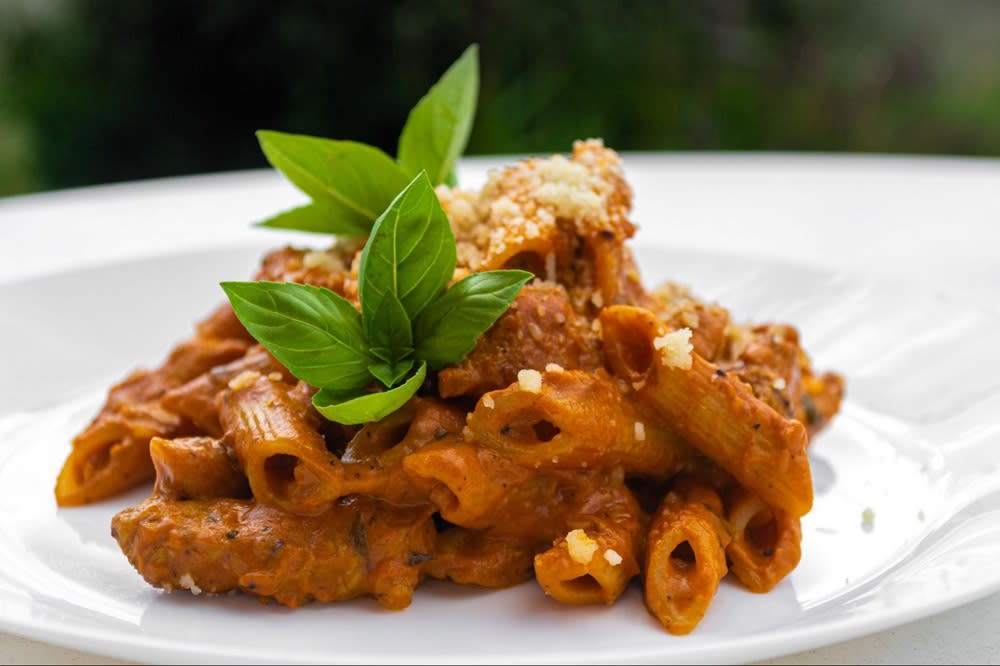 Photo courtesy of Unsplash

Tri-Valley Bistro is a Californian fusion American restaurant that is family owned and operated. Their menu has the very best quality organic foods from local suppliers. With a vision to create a restaurant as pleasant and chic as downtown Main Street, the Tri-Valley Bistro was formed. You can plan on sharing an appetizer here or splurging on one of their dinner specials. Locals rave about the grilled rack of lamb or white curry penne pasta. Chic, simple, and elegant, the Tri-Valley Bistro will leave you coming back for more.
5. Blue Agave Club

625 Main St, Pleasanton, CA 94566

Blue Agave Club is at the top of our list for best Mexican restaurants in Pleasanton. The atmosphere is exactly what you would expect from a high-end dining restaurant. With a name that sounds exclusive yet eccentric, the restaurant is known and named for its 100% blue agave tequila margaritas. The enchiladas and enjococado are two outstanding dishes that are made from family recipes. With the ability to dine outdoors, the Blue Agave Club is perfect for a date night or a great location to bring first-time guests to town.
BONUS: Simply Fondue

2300 First St #110, Livermore, CA 94550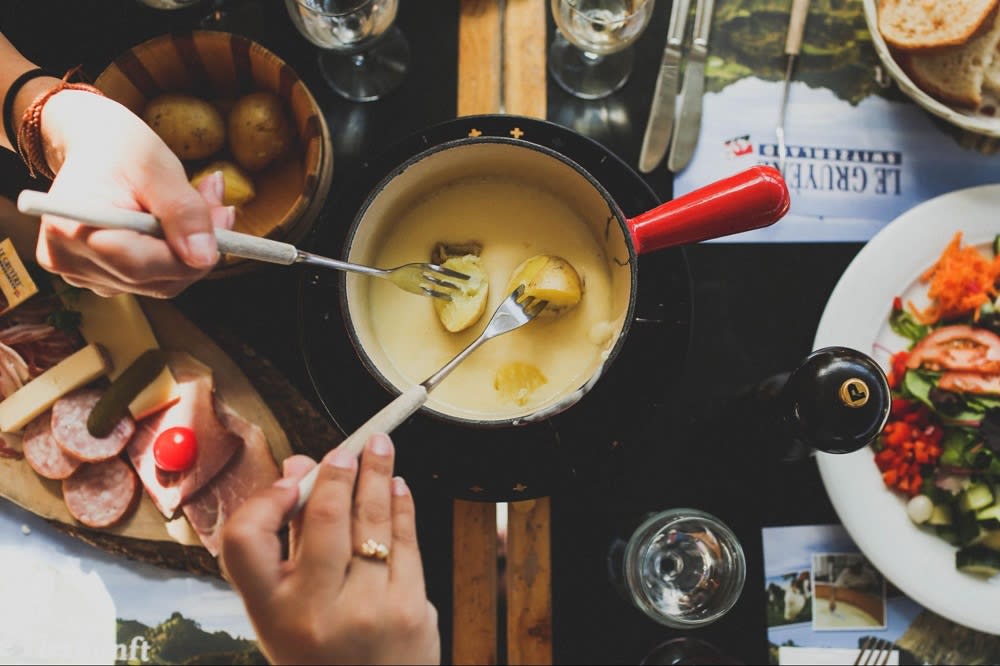 Photo courtesy of Unsplash

If you are looking for a one-of-a-kind experience just outside of Pleasanton, you have to head over to Simply Fondue in Livermore. Almost always fully booked, you have to make reservations in advance to find a spot here. Once you do, you will not be disappointed! Their mission is to give you the best Fondue dining experience you have ever had. With a variety of menu options and housemade dressings, Simply Fondue always delivers. Embark on a unique journey of trying different foods dipped in cheesy deliciousness at this joint! What is special about Simply Fondue is you will have a shared memory here that you will never forget. Look forward to a delicious dinner with a little bit of spice at Simply Fondue.
Need a Reliable Pleasanton Real Estate Agent?
After learning about all the highly-rated restaurants, who would not want to live in this Northern California gem? If you have made the trip to Pleasanton and fallen in love, you are not the first! Considering buying a home is the first step, and finding a reliable agent is next! If you can't stop thinking about your dream
Pleasanton home
,
Lori Olson
can help get you started in your search. With her expertise in
Tri Valley real estate
, she can help land you the
perfect home
for you and your loved ones. Transitioning to buy in a new area should be a smooth process, and having the right agent by your side makes a world of difference!

*Header photo courtesy of Unsplash