One of the things that parents of young families find out quickly is that there needs to be something planned to let the kids get out all their energy. As every parent knows, the more you can get your kids to spend their energy in a fun way, the more mellow the evening will be!


On weekends, when most family activities happen, there's plenty to do in the Tri-Valley area (comprising Amador Valley, San Ramon Valley, and Livermore Valley) that will give the kids a great deal of joy and happiness in their lives. What's more, they will get to spend their abundance of energy on something worthwhile.


While looking for Dublin real estate and homes for sale, you'll find plenty to do nearby that's family-friendly.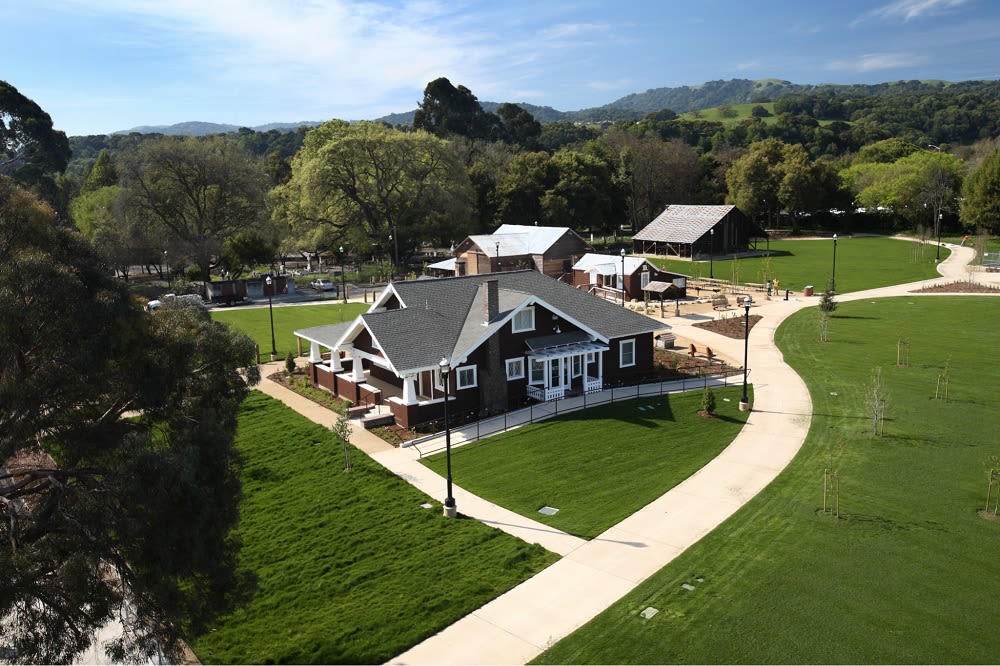 Photo courtesy of Dublin.ca.gov
If you're moving here from out-of-state, something great about California is the many opportunities to get outside. You can do this nearly all year-round without too much in the way of preparation for weather conditions. Except for some hot spells, you can be out and about any time of year.


At Dublin Heritage Park & Museums, you will find family-friendly activities, such as a 10-acre park for picnics or frisbee and a tour of the historic buildings that have stood in the park since the founding days of the city. As many historic areas are bulldozed to make room for new and more "valuable" real estate, it is somewhat rare to have a fully preserved area where you can visit and see how things were 150 years ago. You also can find a bit of a memento mori here — a pioneer cemetery with all of its gravestones preserved.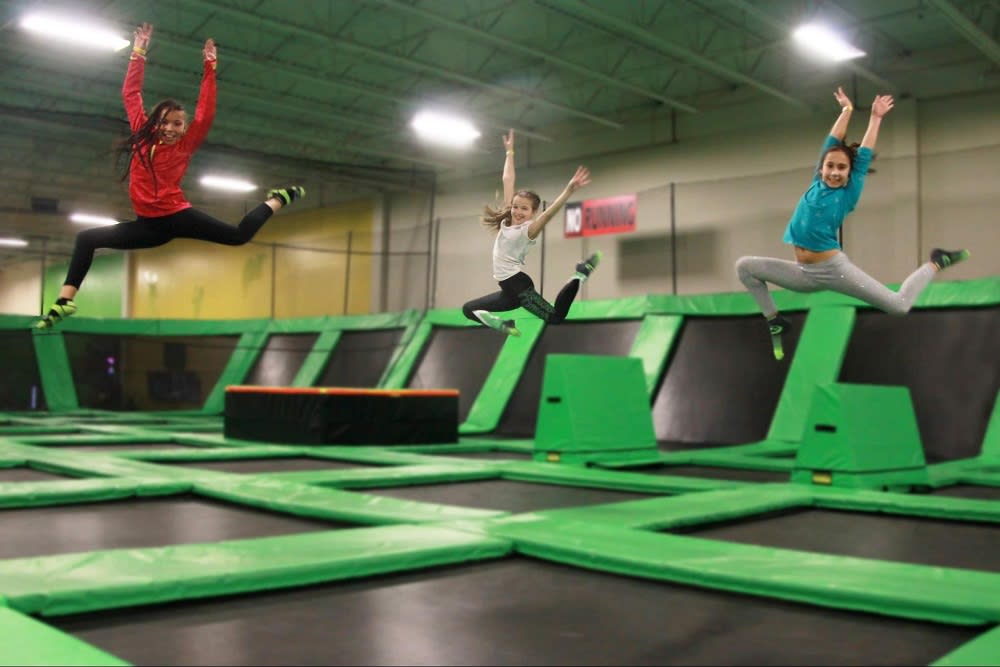 Photo courtesy of Rockin Jump Trampoline Park
Whereas the Dubin Heritage Park & Museums can be enjoyed by both kids and adults, the Rockin Jump Trampoline Park is especially for the kids. This facility is a place for some real monkey fun for the little ones. The bounce-park hosts birthday parties and has separate areas for kids of all ages to romp around.


With a foam pit arena, dodgeball, a slam dunk zone, and an open jump area, the park is a blast for kids of all ages. Rockin Jump also offers Neon Nights on Fridays and Saturdays, a crazy visual experience with special lights and clothes that's a surreal good time for the kids. Birthday packages and party options book quickly, so make sure you plan ahead to reserve a space!

For Gen Xers and Millennials, it's highly likely that you spent at least a little time playing a miniature golf course with your pals growing up. There is a great place to pass on this tradition to your kids, Golden Tee Golfland.


When you have a break from looking for Dublin real estate and homes for sale, take a short 20-minute jaunt to Golden Tee Golfland and see if you can score below par or shoot the moon on the anthill.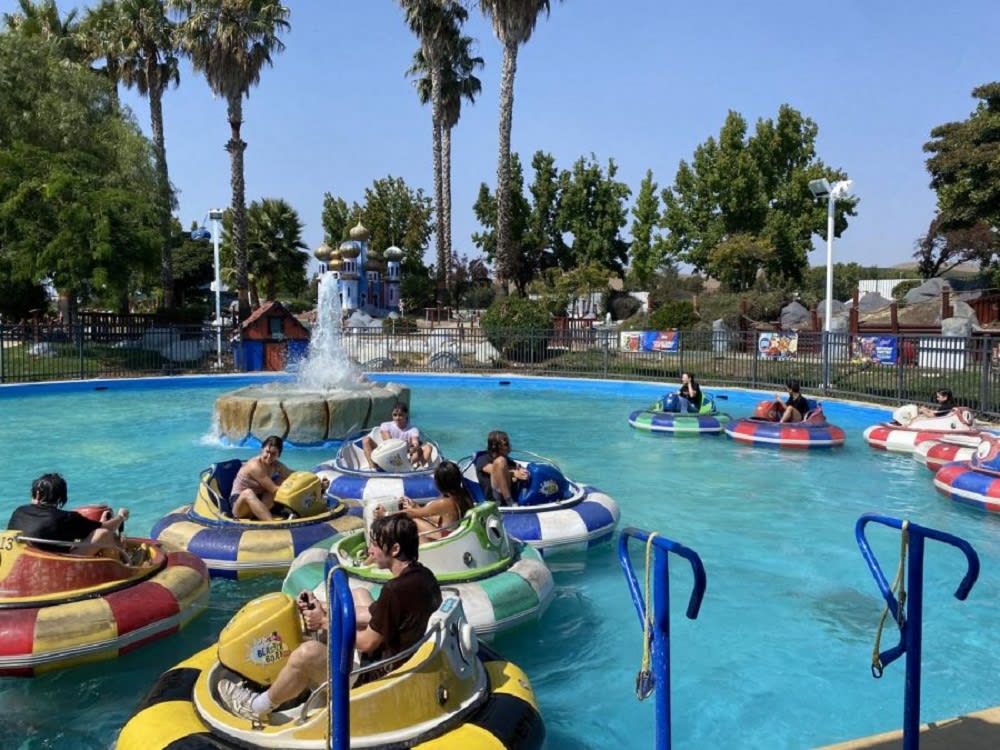 Another short drive from your real estate search is Boomers Livermore. No, the name doesn't refer to the Baby Boomer generation, but rather has everything to do with family fun.
While visiting parks and playgrounds is relatively mellow, you will find Boomers Livermore is more on the extreme sports side of things! Bumper boats, go-karts, and a full arcade will keep the kids plenty busy. And if you do want a bit more of a chill experience, you can play another round of miniature golf here. The course challenges your putter with obstacles galore.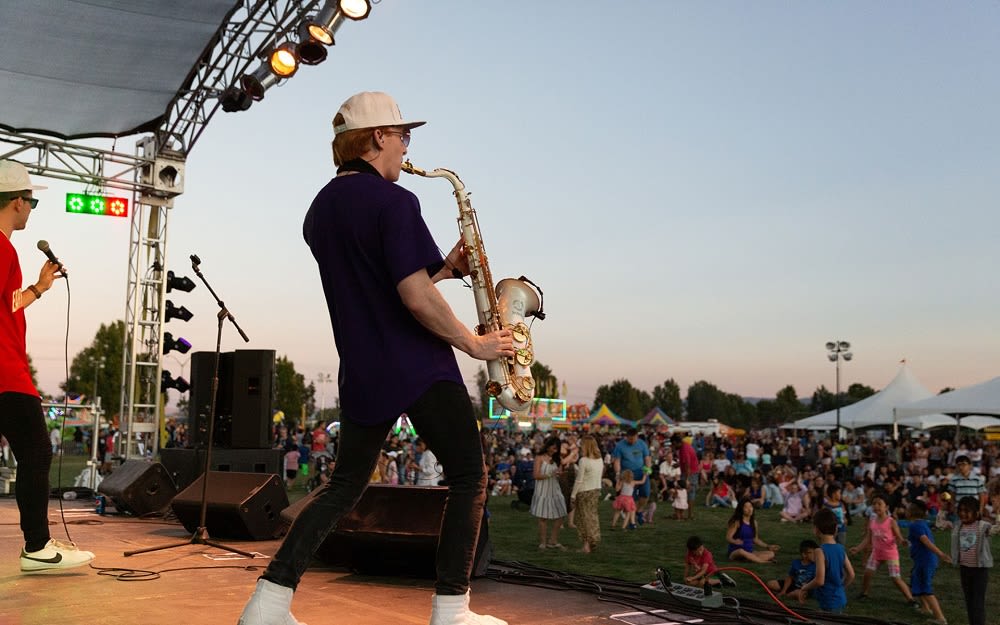 Photo courtesy of DanvilleSanRamon.com
The Splatter Festival is an event in September that showcases the culture of the Tri-Valley area through arts and crafts, music, and food and drink. The fall festival also presents a kid-friendly place where anyone can witness a host of performances in Glen Park's amphitheater.


The arts and crafts at the festival are unique in that there is more to it than a visual presentation of the art; you also can take part in interactive art activities and art demonstrations, which are especially nice for young families. The festival also includes crowd-pleasers like carnival rides and games.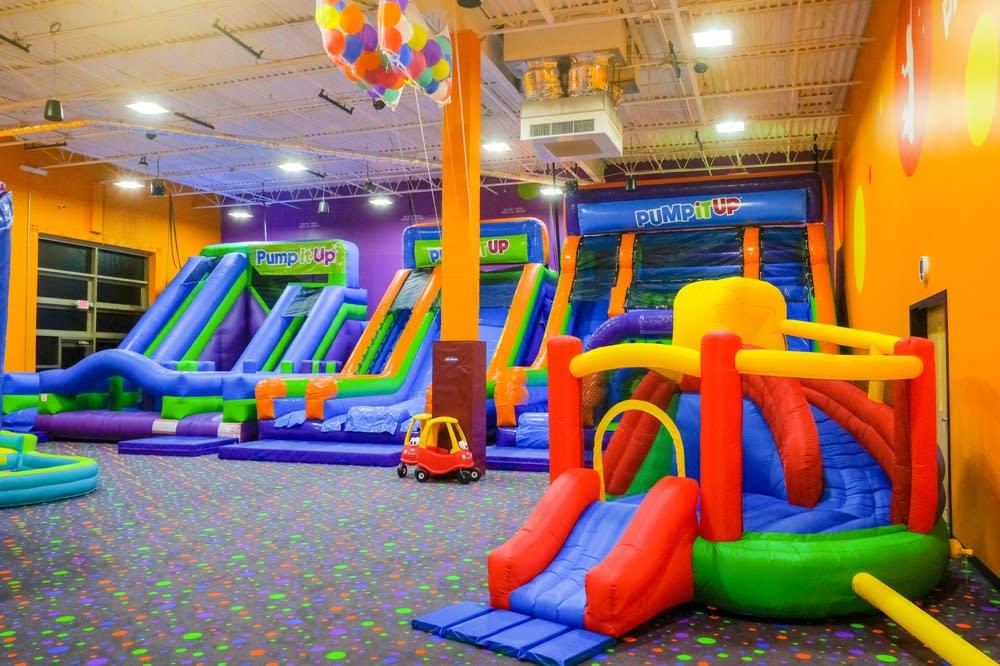 For the younger kids, check out this play area that has bouncy houses and birthday parties. The days of Chuck E. Cheese have been surpassed by a similar kind of fun for the kids, a place where instead of arcade games, they can climb and play and wear themselves out.
Parks

Another option for a more do-it-yourself adventure is to visit one of the many parks located in Dublin proper. Bring your own food and drink to enjoy while the kids swing from the monkey bars and slide down the slides; these sorts of parks and playgrounds are relatively serene settings.


There are numerous parks within the city limits of Dublin, and each one has something for everyone to enjoy. Local parks also save you the trouble of getting on any freeways, a key option for those weekends when you are especially worn out from a long week.


No matter where you live in Dublin, there is a park within either walking distance or a very short drive. On the weekends when you are full of verve, there is nothing like going up to the city and paying San Francisco a visit.
Get settled!
The best way to get the ball rolling on your new life, whether you're moving here from afar or coming from another part of California, is to get in touch with an experienced agent and talk to them about Dublin real estate and homes for sale. The best agents will have their hands on the pulse of the current market. An agent with a track record of success like
Lori Olson
will guide you towards what you want and make sure all the boxes on your checklist for a new home are checked!
Ready to take the next step? Reach out to trusted local agent
Lori Olson
for assistance.