She is a veteran in the business
Lori Olson's
real estate career
started in the late 1990s when she first began working for her family's design and build construction company in Oakland, California. The experience she received in such a demanding, rewarding environment helped prepare Lori for a lucrative and fulfilling career as a Realtor. Having a deep familiarity and understanding of all aspects of the home-buying and -selling process proves to be invaluable to her many satisfied clients. She has a keen sense of what it takes to seal the deal and takes pride in effectively representing her clients.
Cutting her teeth at a design and construction company gave Lori a shrewd eye for the process and a multifaceted, competitive edge that sets her apart from other real estate agents. Because of her experience with home construction, Lori is uniquely poised to help you navigate the ins and outs of purchasing an existing home or Pleasanton new homes by utilizing her knowledge of building materials and permits. With her going to bat for you, you can be sure that she will handle everything from regulations to helping you obtain financing, and she can guide you through avoiding the pitfalls of your real estate transactions.

She works and lives in the Tri-Valley area

It cannot be overstated just how helpful and important it is for your chosen real estate agent to be closely familiar with the area in which they specialize. When an agent lives and works in the area, you know that they have established working relationships with various vendors or contractors and can help your real estate transaction go much more smoothly. A local agent has her finger on the pulse of what the local market is doing and will assist both her sellers and buyers in getting the best deal possible. Lori has been a resident of Dublin, California, since 2008, and she splits her time between her office in Dublin and her office on Main Street in Pleasanton. She excels at helping her clients find the right home or area to suit their lifestyles and needs. This many years of local expertise are hard to come by in a real estate professional, but you can rest assured you have found it in Lori.
She holds continuing education and certifications

It's one thing for agents to say they're a top-producing agent, but it's another thing to have the certifications and distinctions to prove it. Continuing education is vital to an agent's ability to stay on top of our changing world. Lori Olson continues to further her education in real estate and has multiple certifications under her belt, including:
Lori also has the distinction of being in the top 1 percent of agents/teams in the nation and is a top-producing East Bay/Tri-Valley agent.
She's dedicated to giving back
Lori Olson, a philanthropist at heart, gives back to the community with giveaways hosted on her
Instagram
and
Facebook
accounts. But she doesn't stop there. Lori's more civic-minded clients will be pleased to know that Lori generously donates 10 percent of every commission to charity, most notably
World Vision
, a Christian organization with a focus on ending childhood poverty. With the help of World Vision, Lori is currently sponsoring over 53 children in various countries around the globe to help lift them and their communities out of poverty. She is on track to reach her goal of sponsoring 100 children by 2024. Lori's caring and compassionate nature carries over to her handling of her clients, as evidenced by her consistent, stellar, five-star reviews.
Lori also gives back to the community with an active social media presence, where she offers tips for sellers and buyers alike to improve financial literacy while sharing her knowledge to help them become better investors, stay abreast of local market trends, or become more informed.
She has keen negotiating skills

As a Trained Expert Negotiator, Lori Olson built her reputation on being a hard-but-fair bargainer. Her continued education in this area has given her the skills, tips, and tools to expertly advocate on behalf of her clients. Lori takes an active role in ensuring the best interests of her clients are first and foremost.
She's an expert at determining your listing price

One of the hardest decisions homeowners have to make is at what price they should list their property. There is a lot that goes into determining your home's sell price. If you go at it alone, you may be inclined to base your list price on emotions. It's your home, after all, and you want the best price for it. However, much more than emotion goes into getting to the bottom of what your home can actually sell for. When the local market doesn't support your home, overpricing is the number one pitfall sellers often face. Your home may languish on the market, and you could be passing up on legitimate offers.
When you have a Realtor such as Lori Olson on your team, she can draw on her years of experience in home valuation to walk you through the process of determining your list price. A real estate professional has access to tools and up-to-date information regarding your local market through performing comparative market analysis, and with the use of other data points, can help you reach a reasonable listing price to sell your home fast.
She's a pro at marketing your home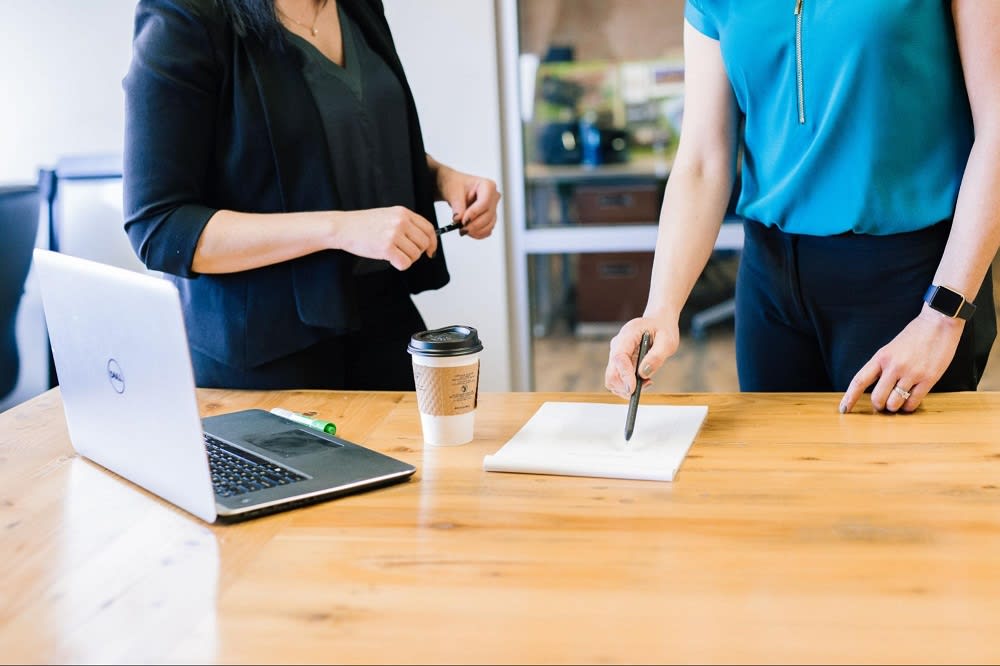 Having a great home that no one knows exists won't help you sell it or fetch top dollar. Although you can try to sell your home yourself, nothing beats the marketing prowess of a Realtor on your team. Lori will develop a solid marketing plan that is tailored specifically for your home and designed to get the property in front of qualified buyers ready to make an offer. Marketing your property to the public is only one part of the equation. Having access to the Multiple Listing Service (MLS) will put your home on the radar of other real estate agents who may be representing buyers in search of a home. Lori
specializes
in the Pleasanton, Tri-Valley, and Alameda County markets and knows how, when, or where to advertise for your property to attract the best offers. She has a property-specific website for each address with virtual tours, four-color professional photography, videography with aerial drone tours of the neighborhood as well as her personal video touring buyers through your home. All of these marketing materials are pushed out through print, social media as well as targeted google ads right to where she knows the buyers are coming from. Lori is an expert at marketing your home to the widest audience possible.
She'll provide expert guidance

No amount of Google searches and internet sleuthing can replace the years of experience and expertise you get when you choose to go with a real estate professional to help you sell your home. Lori Olson is available for you when you have questions about the various processes involved, need help with deciding which repairs are worth making and which you can forgo, or when you just need to know you have someone on your side negotiating for you. Selling your home is one of the largest financial transactions you will likely make. You deserve a reputable, experienced Realtor who is looking out for you.
She'll handle the details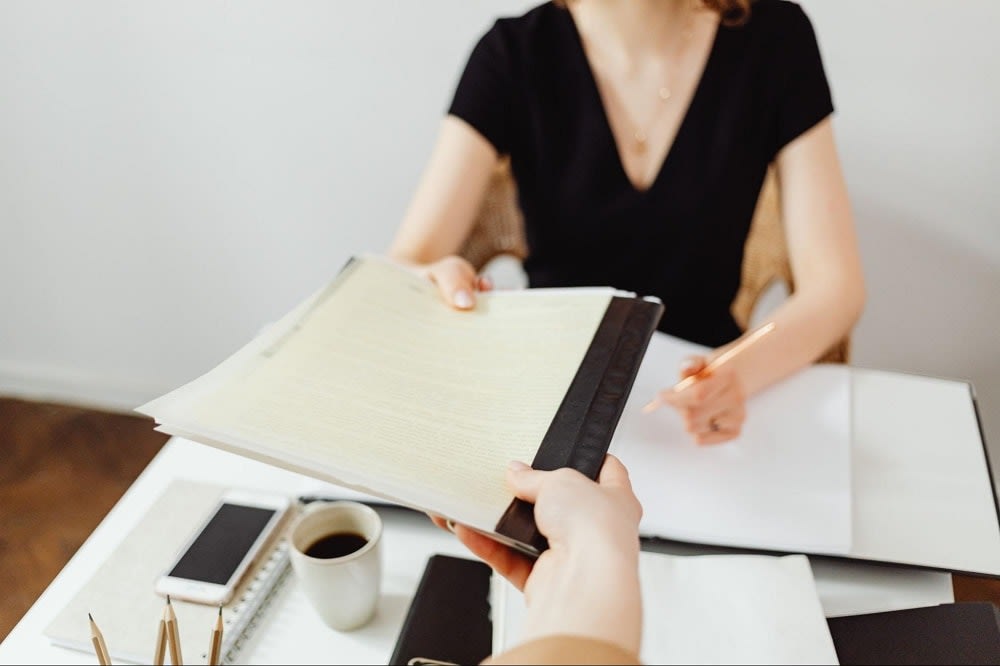 It's no secret that selling a home is an extremely involved process, but people are often quickly overwhelmed once the process is underway and can soon find themselves in over their heads. Having someone on your side to guide and advocate for you is worth its weight in gold. Lori Olson is there to handle the tedious details for you. From staging and showing your home, making sure you've signed all the appropriate documents, and renegotiating or handling the closing and settlement aspects, Lori is equipped to see the process to the end in the least stressful way possible for you.
She has stellar testimonials and reviews

Lori prides herself on her five-star testimonials from satisfied sellers and buyers. The testimonials speak for themselves:


"Lori listed our home and we had a buyer before the For Sale sign even went up. She delivers on all promises and keeps her word. She was professional and was always available for questions or concerns. Next time we move, we'll use Lori and we recommend her to all our friends and family." Mark S."
We can't thank Lori enough for helping us sell our Alameda home. It was hard as we had lived there for 42 years. Lori stepped us through the process with positive input and a caring heart. She was very responsive to all of our questions. We made the right choice by choosing Lori to sell our home!" Mary Stagnaro
"Lori is a true pro in every way. Her strong industry network, feel for the market, and attention to detail helped us maximize the value of our home sale. We would hire her again tomorrow." Jeff Carnevale
The reasons to sell your Pleasanton home with Lori Olson are many, but you won't know for certain until you contact her today to schedule an appointment and see for yourself. Even if you're a seasoned investor and have sold multiple properties, her multifaceted areas of expertise and background in assessing properties will get you the best possible valuation and offers to make sure you get the most bang for your buck when you sell. When looking for a Pleasanton, California, Realtor Lori Olson is at the top of the list.